Overseas Expansion
Cable Business Division
Overseas Expansion
Medical Business
Overseas Expansion
Creating a new future
by giving shape to what we want
Having a long history, both Kaneko Cord Co., Ltd and Kaneko Wire & Telecommunication Co., Ltd have now become manufacturers celebrating their 85th and 25th anniversaries respectively.
Even with the increase in the number of companies entering the Chinese market in recent years, we continue to remain unrivaled. We strive to evolve into a company that continues to expand from Japan to China and around the world, and evolve into a company that is indispensable to our customers.
Becoming a manufacturing and sales company with a global perspective
With our manufacturing and sales bases in Japan and China, we are expanding our vision to include all types of electronic devices used around the world. As a corporate entity that challenges all possibilities, we continue to support and assist our customers around the world.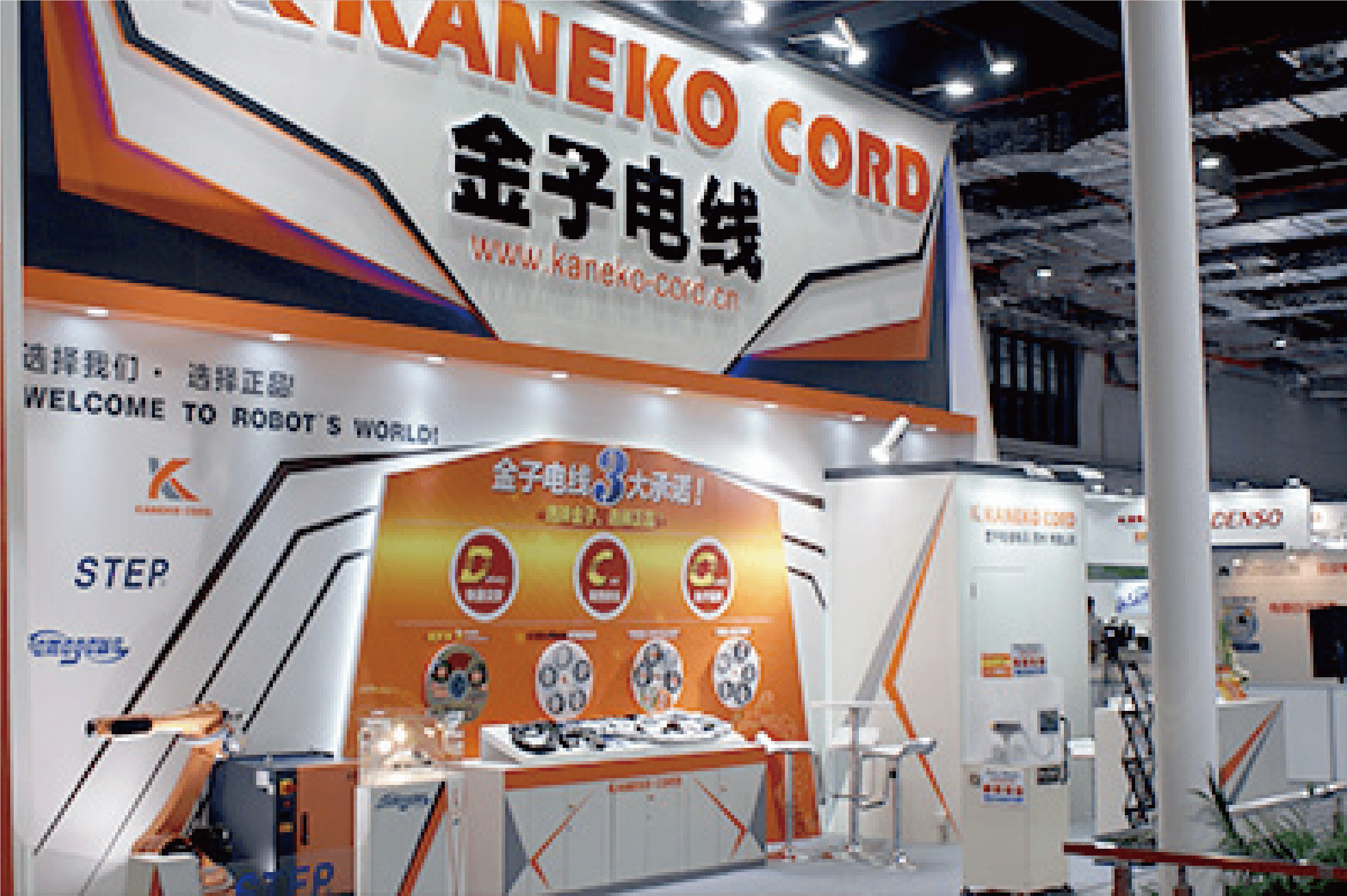 FA and Machine Tools
Specializing in Robotic Cables
As a pioneer in the field of high value-added cables, we offer a wide range of products, including and foremost, custom-made cables that are created together with our customers from the design and development stage. Our cables are inlaid with our "attention to details", as a Japanese manufacturer, and designed to meet the needs of any environment and application.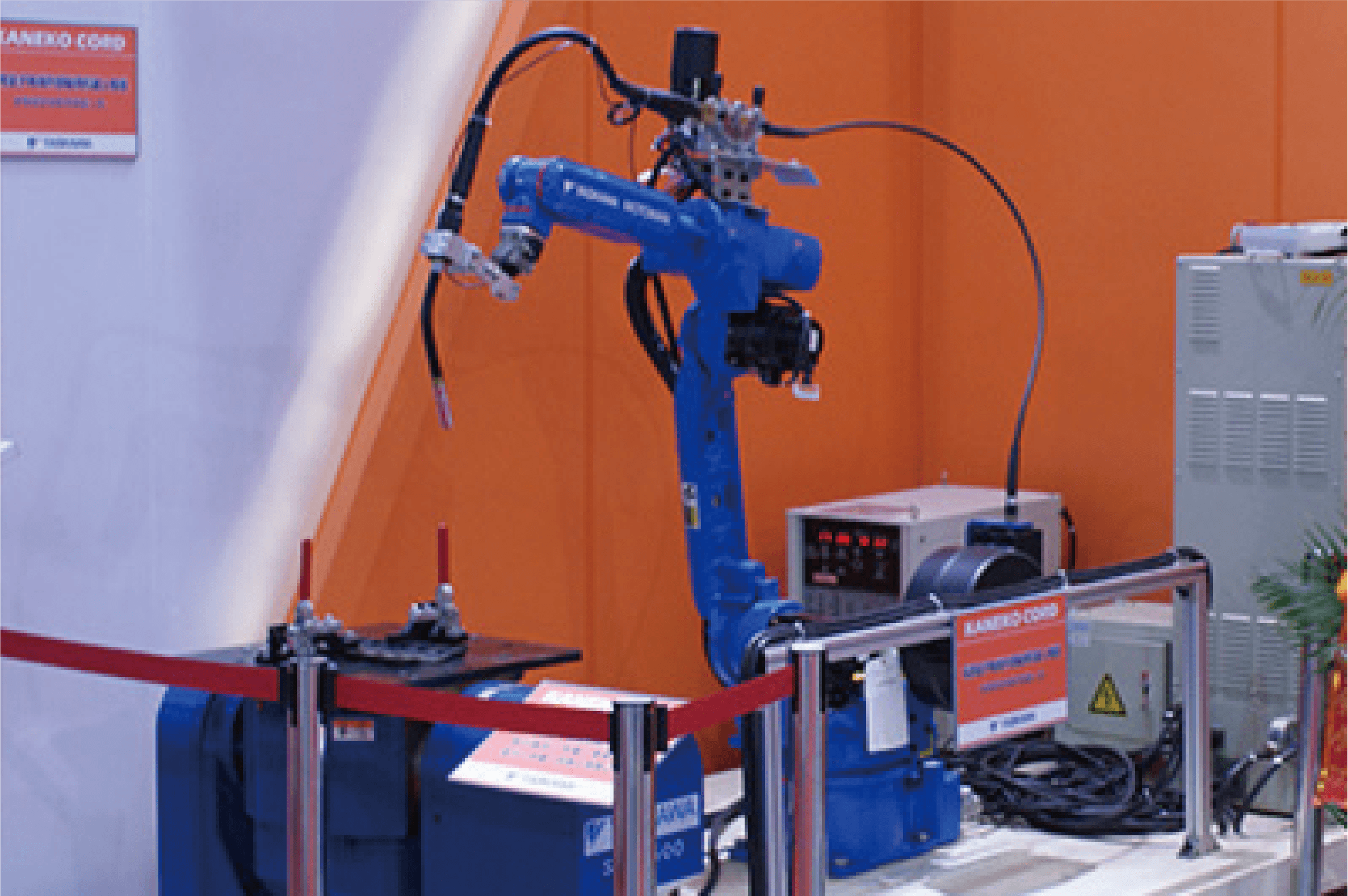 World-Class Quality Control
Our products are used all over the world, including Europe, the United States, Southeast Asian countries, India, China, Korea, and Japan. Concurrently, the applications of our products are also becoming more diversified and multinational.
Kaneko Cord Co., Ltd. and Kaneko Electric Wire Telecommunication Co., Ltd. profess to manufacture products that can be used "safely" and "securely" throughout the world, and continue to manufacture products that meet the specifications, conditions, and standards of each country.
REACH, RoHS, UL, IEC, PSE – We will continue to strive to be a global company that integrates production and sales, and provide quality control processes that match any environment.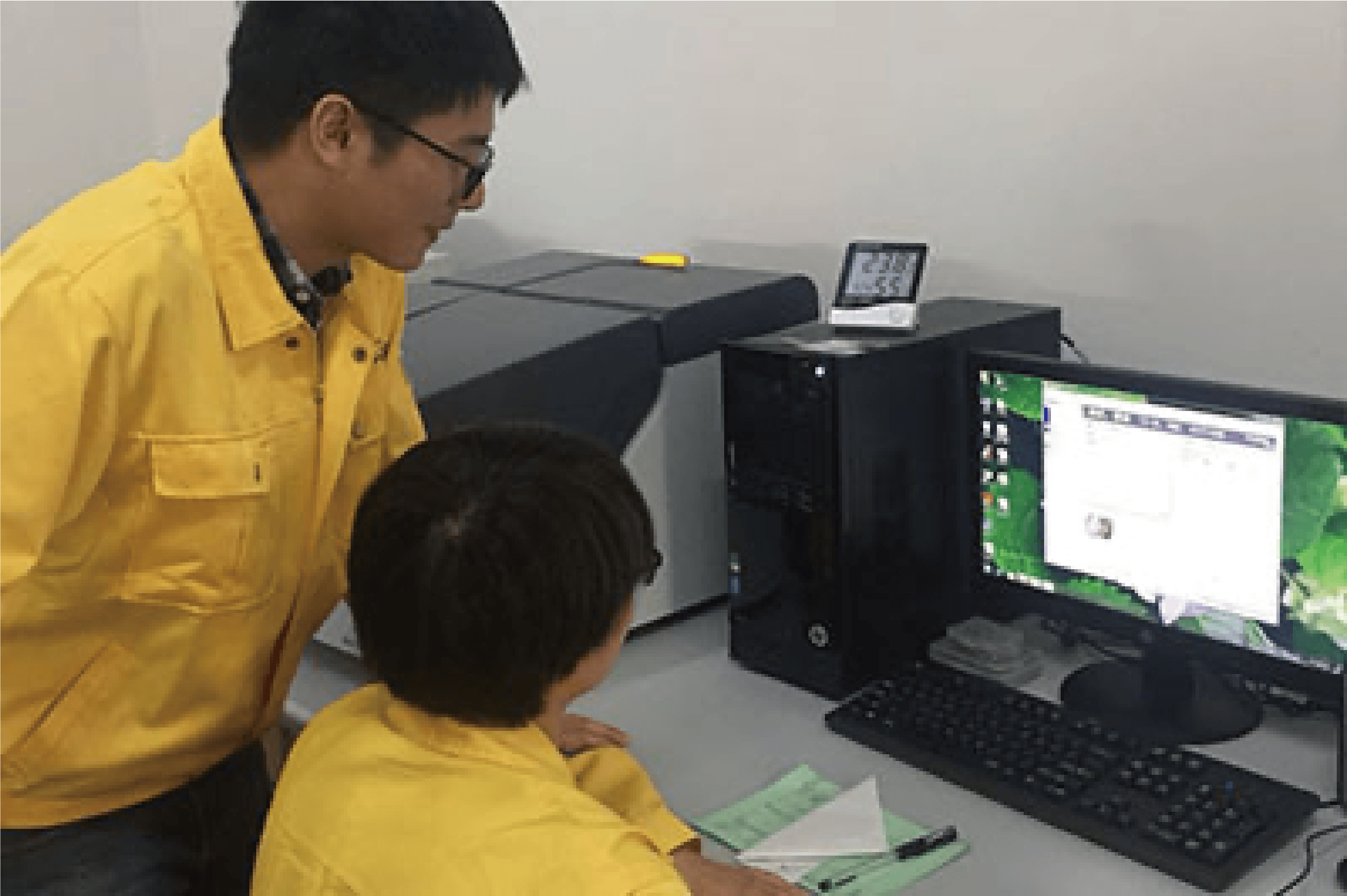 While the domestic market is expected to shrink due to the declining birthrate as well as the aging population, the Asia Pacific market is expected to grow significantly, especially in China.
We have predicted these changes in advance and have already established a manufacturing system at our plant in China.
This allows us to avoid the risk of functional shutdowns due to disasters, etc., as well as provide a range of price selection in line with customer demands and globalization.
Furthermore, with our world-class technology and development speed, we are able to assist businesses that are successful not only in Asia but also in other countries globally.
Same Goods, Same Quality in China and Japan
We have the facilities and environment to manufacture the same products with the same quality in both China and Japan, and therefore, can produce products that do not differ from those in Japan in terms of technology and quality.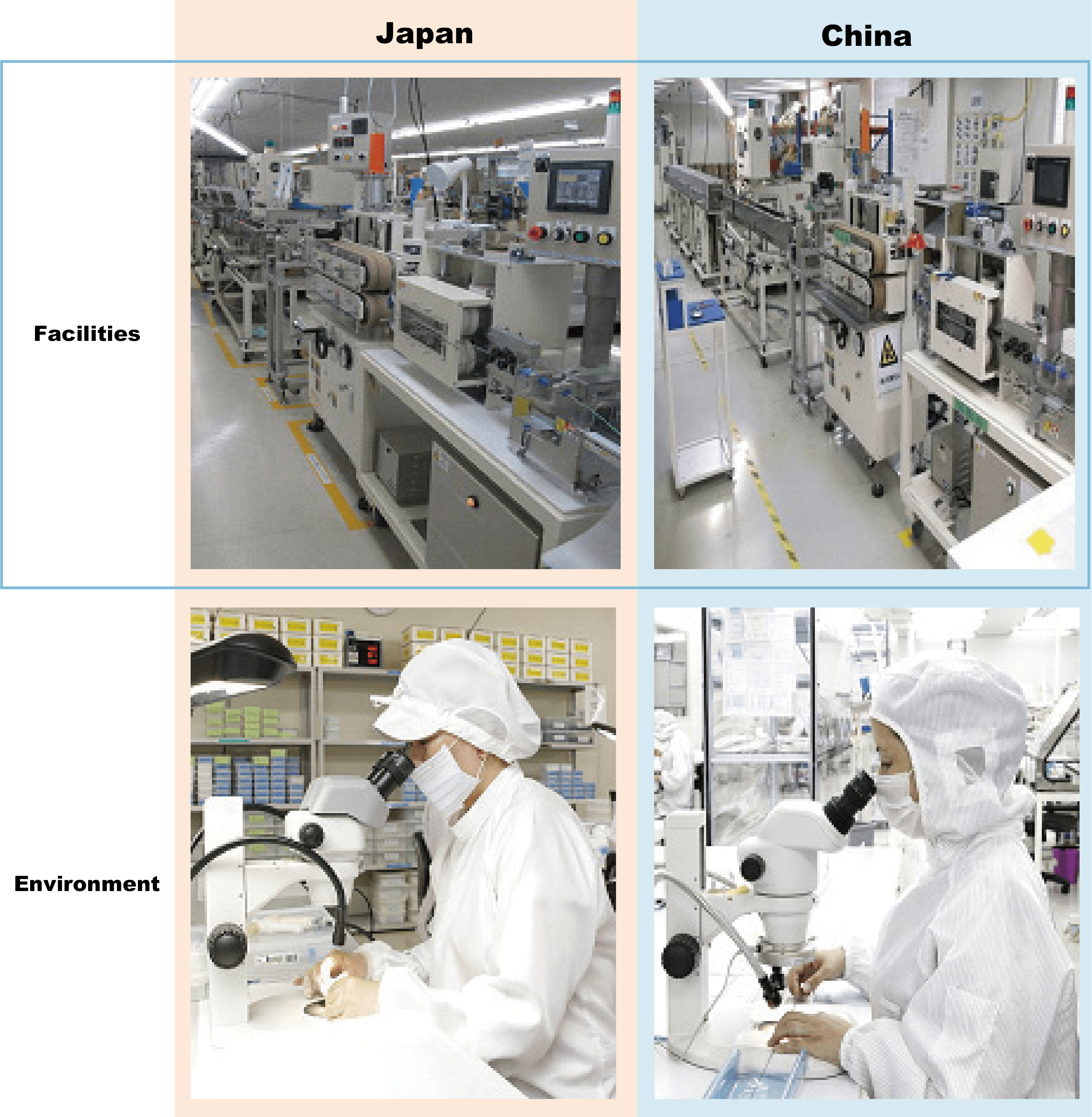 Toward Global Expansion

We also participate in overseas exhibitions.

Photo from Shanghai MEDTEC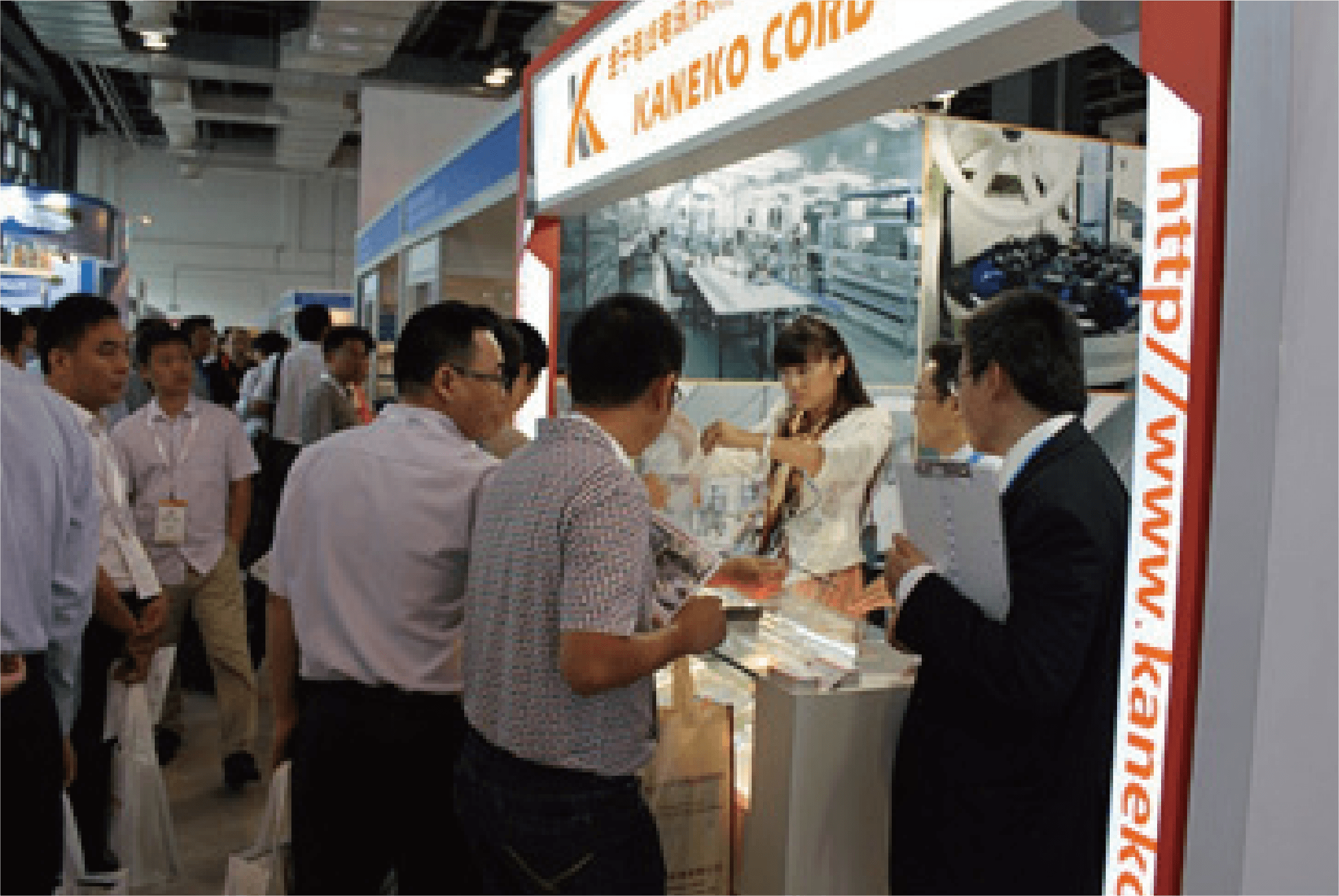 Since its establishment in 1932, Kaneko Cord has consistently
put the "voice of the customers" first in its manufacturing.
Kaneko Cord's stage is not limited only to Japan.
Kaneko Cord has a long history in China, too, since 1994.
In 1994, we established Kaneko Wire & Telecommunication (Suzhou) Co., Ltd in Jiangsu Province, China, and began production and sales of electric wires.
As products provided in China, even from small lots, are of the same quality as those in Japan, Kaneko Cord's products are being used in production sites of many customers, especially Japanese companies in mainland China.